All of the picture are schematic diagrams, please refer to the actual display. All the resource is for educational use. Adaptation, Publishing, and Commercial use is not allowed without authorized. Republishing shall indicate the resource: Center for Taiwan Academic Research Ethics Education. Website:
https://ethics.moe.edu.tw
【1】
Center for Taiwan Academic Research Ethics Education. Website: https://ethics.moe.edu.tw
After entering the Research Ethics Education Center website, Please select "English".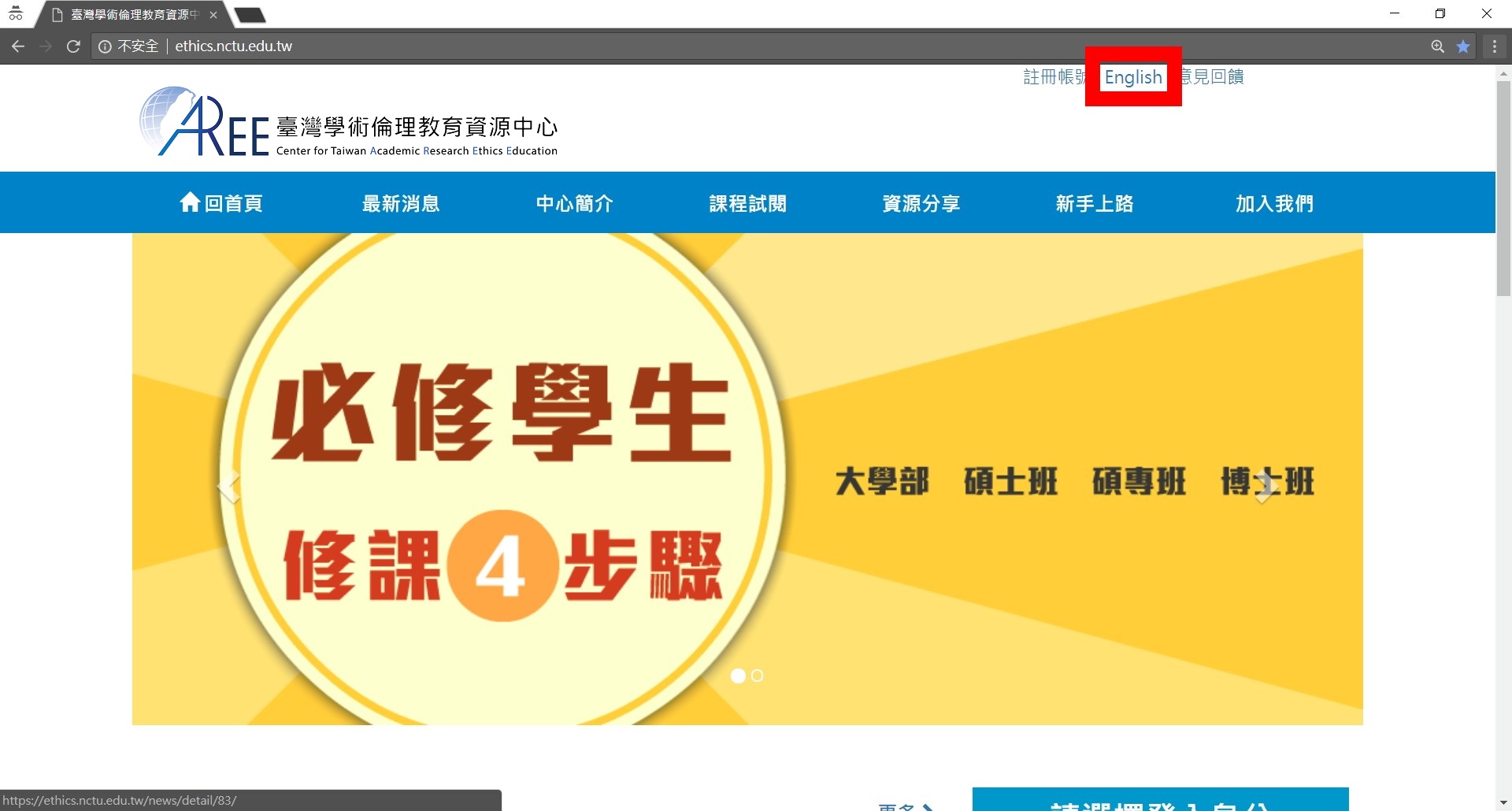 【2】
Please click "Sign up" in the homepage to register your account.
After signed up, please choose "Registrant" as your identity in the future.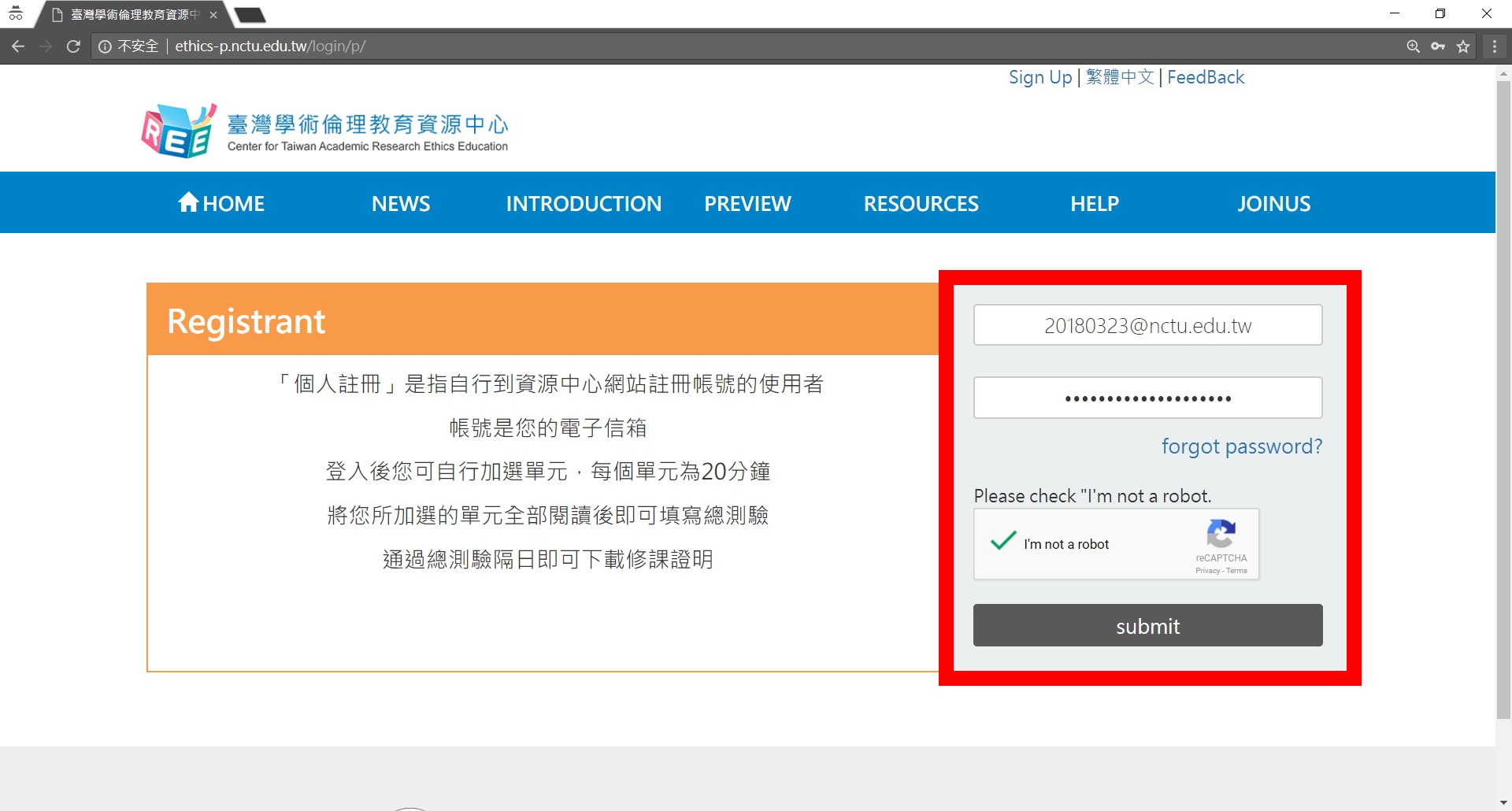 【3】
After you log in, it appears your personal page. In this page, you will see some announcement by system intendant.
If any needs to modify your personal information, please click "Account" on top right of this web page.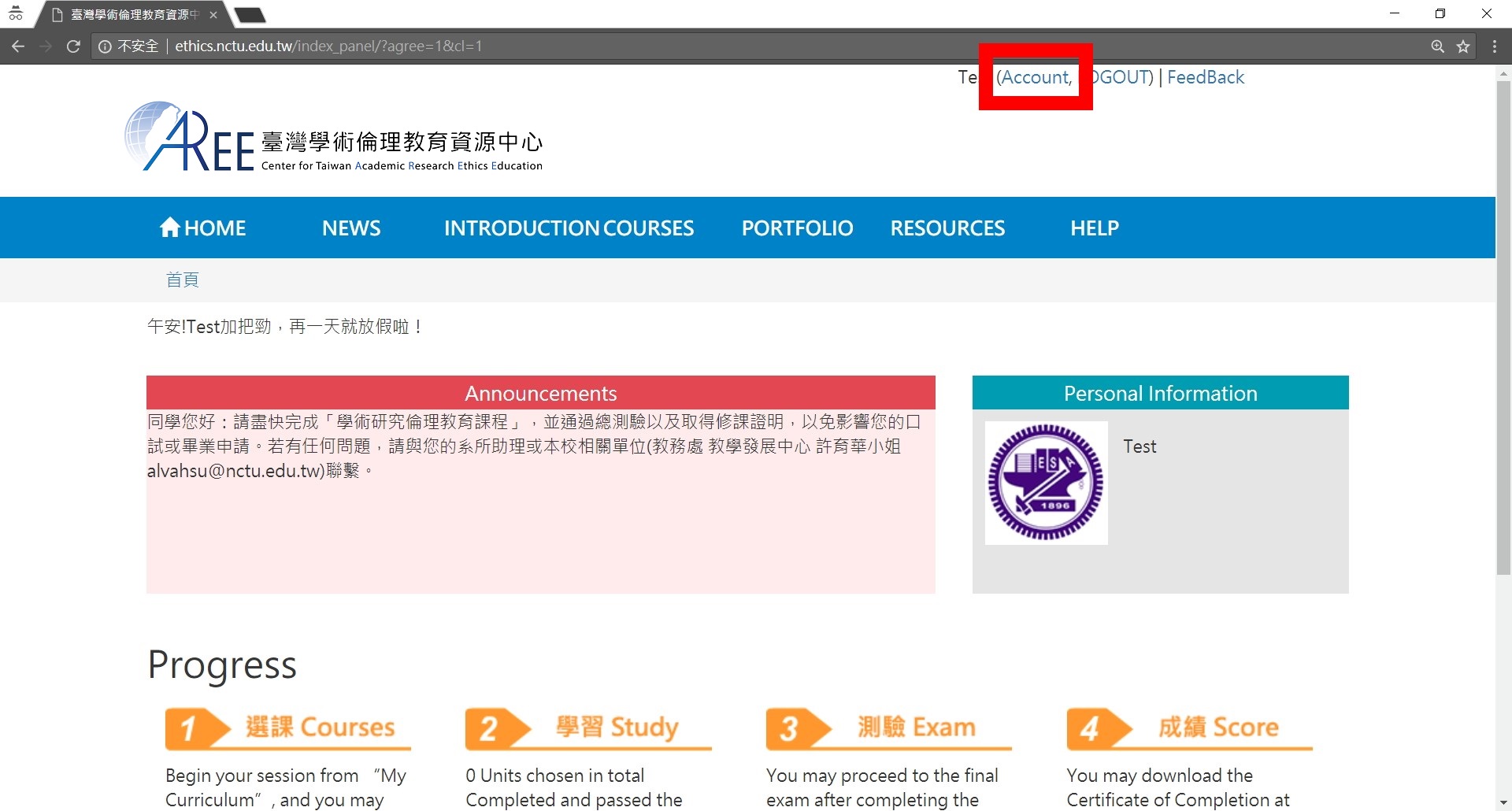 【4】
Click "Course", and in the "Courses list" it appears all the courses of REE, please add whichever you'd like to read.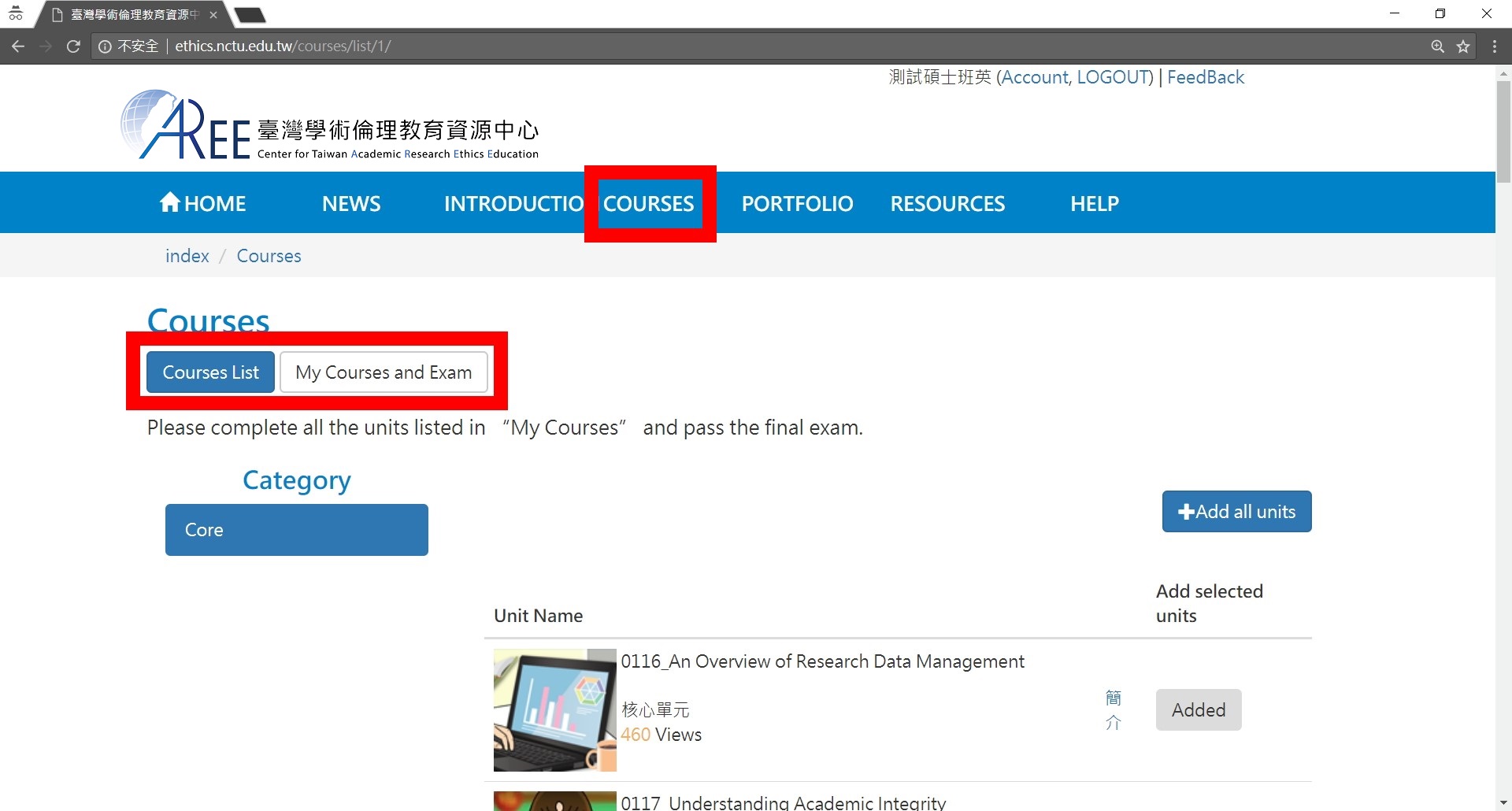 【5】
In "My course and Exam" it appears which courses you added.
When you start to read the course, it won't allow you to drop. Please read all the courses and click "Exam" below.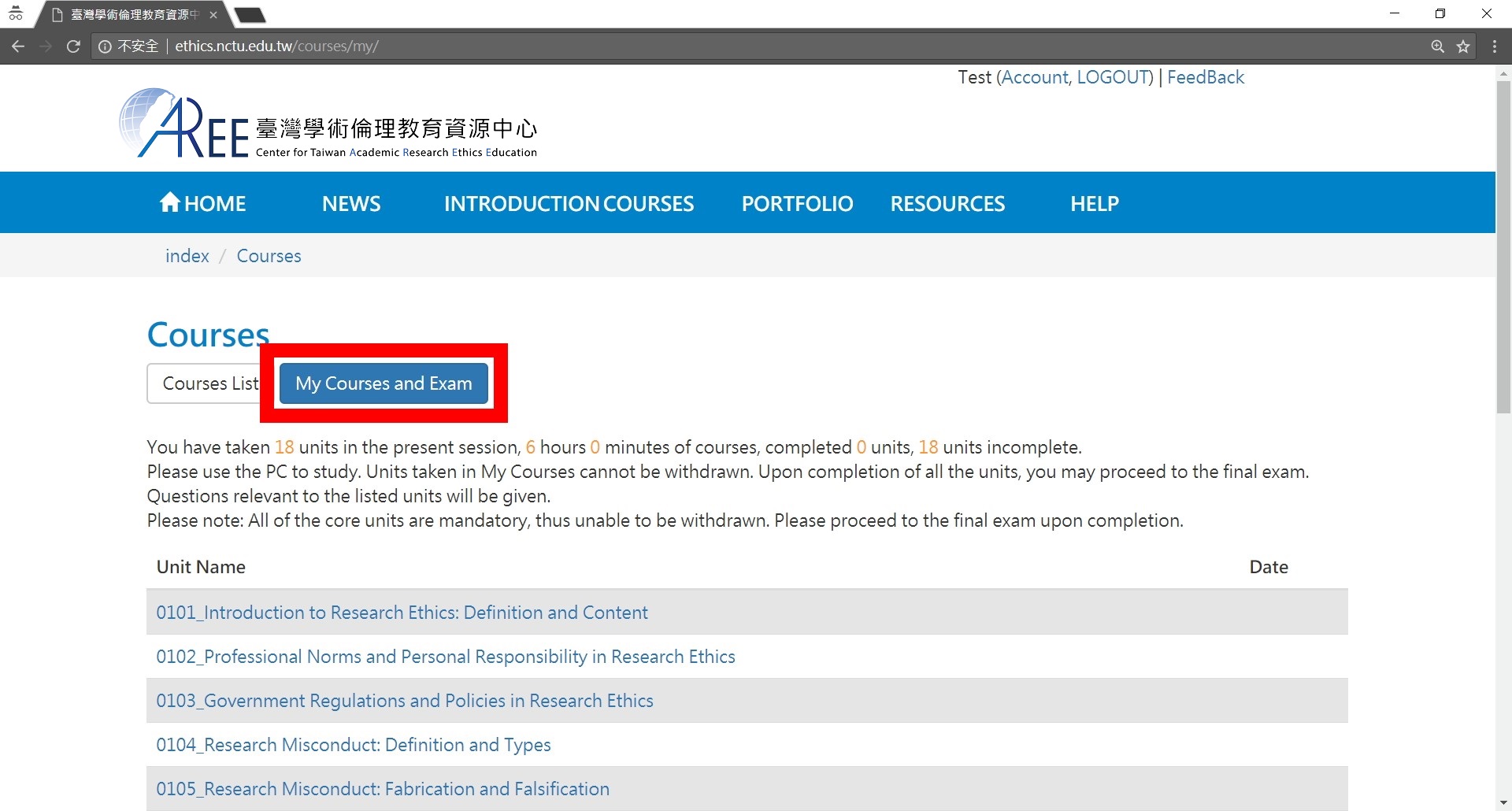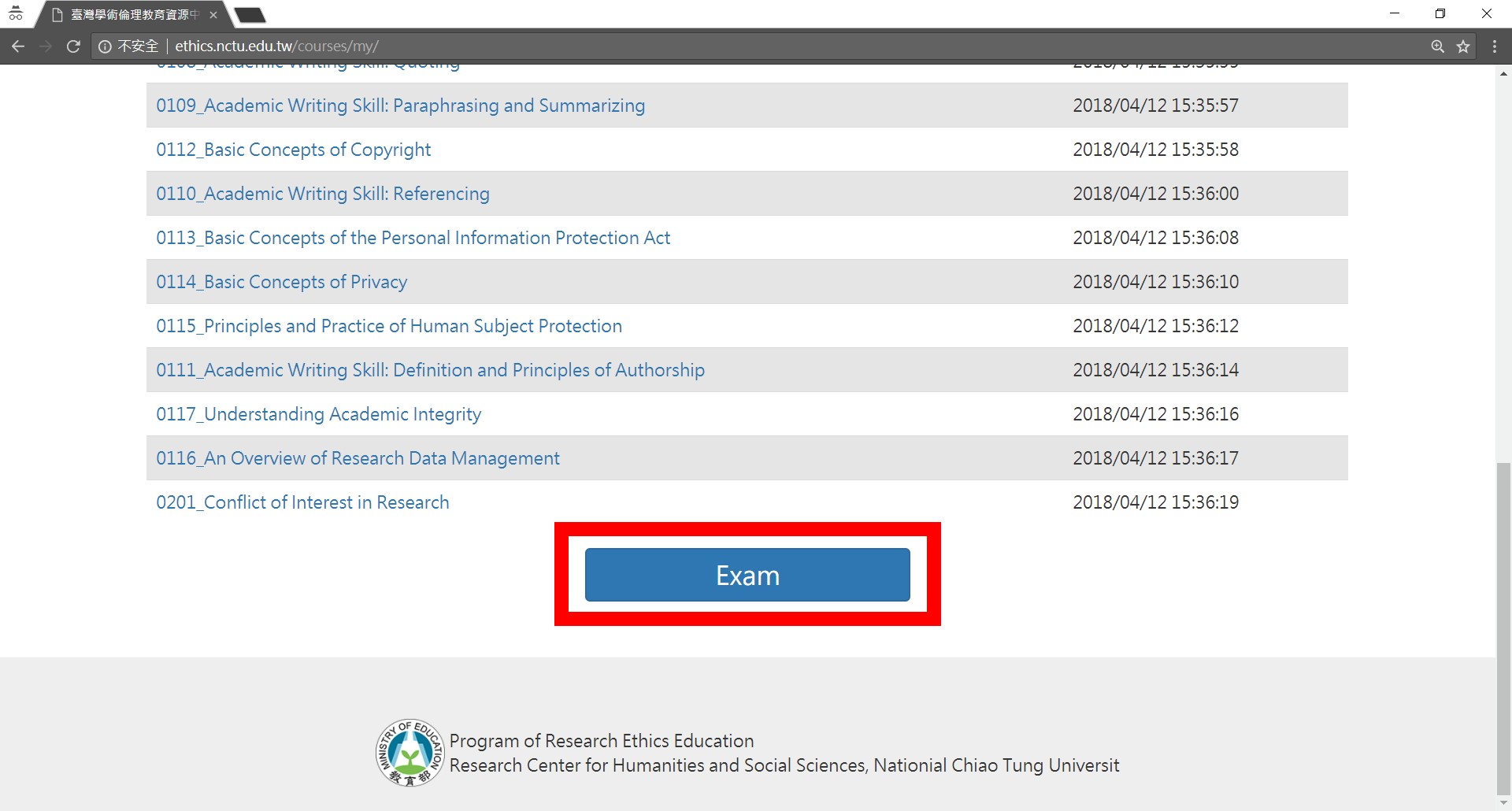 【6】
After taking the final exam, please make sure your user's name is your real name and also please read the regulation carefully.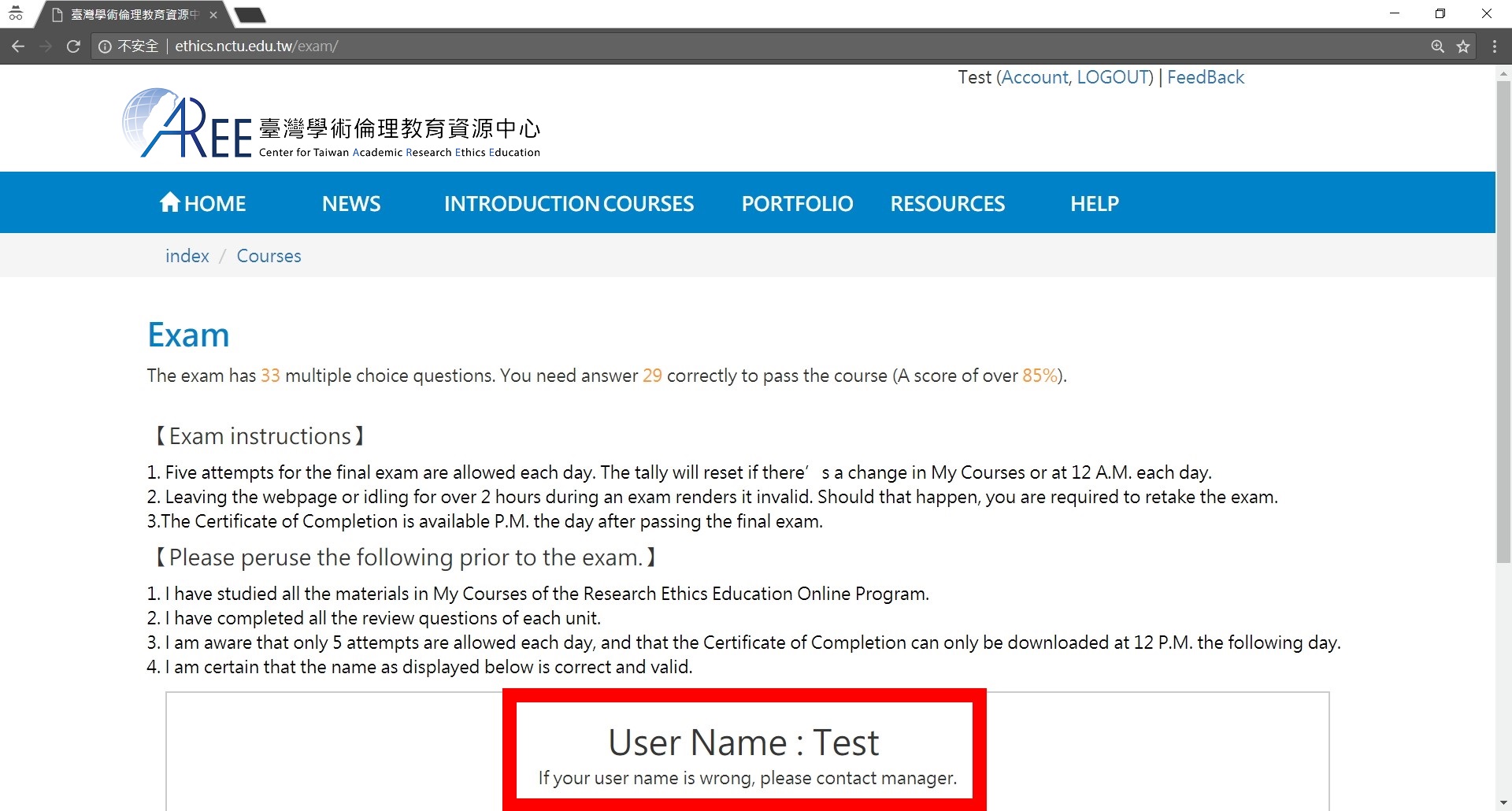 【7】
The Final exam are all Multiple Choice with four options.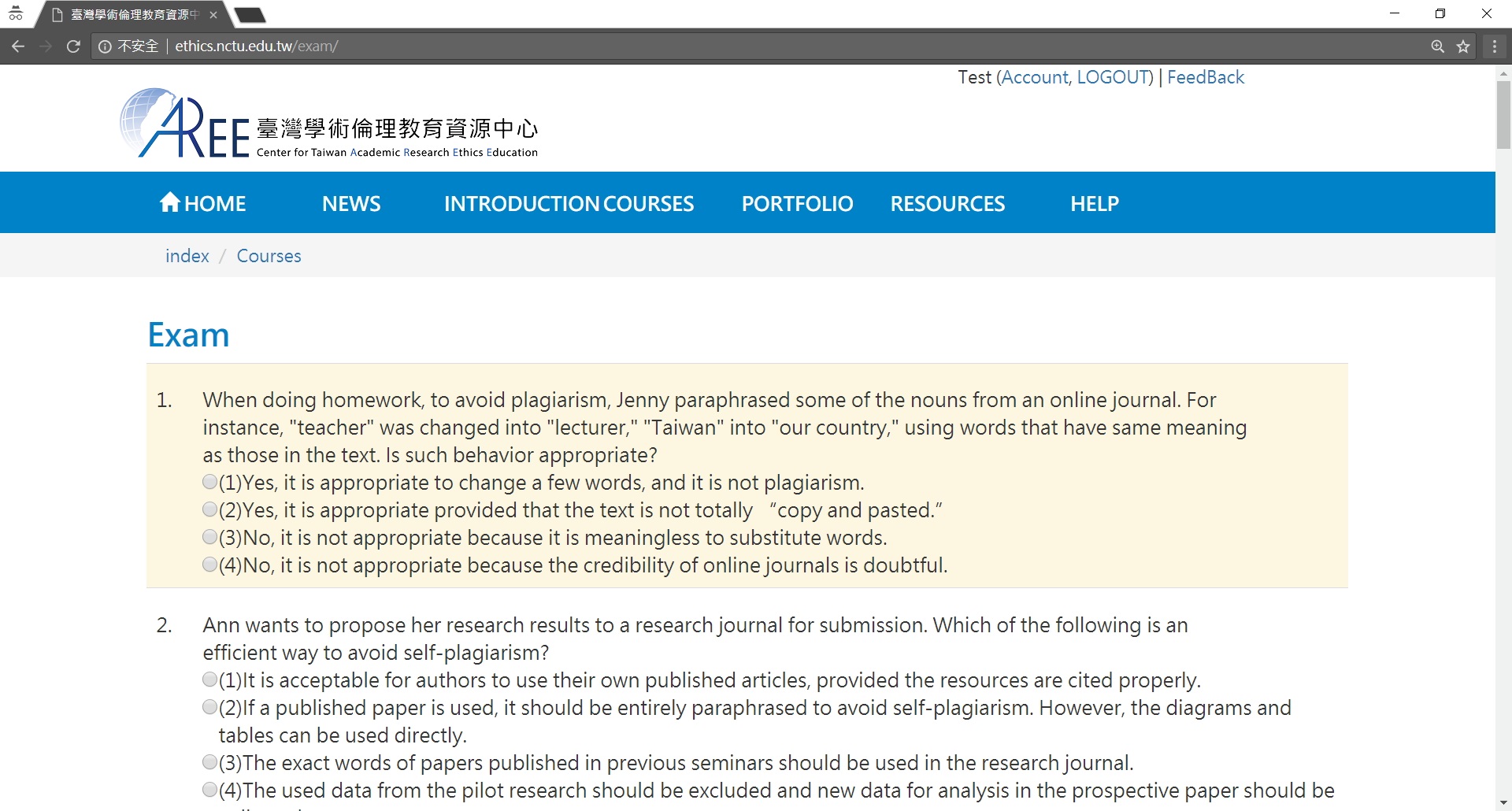 【8】
After passing the final exam, please go to the "Portfolio" page to download your certificate and also you view your records.
Please notice that the certificate will be downloaded at 12p.m. the next day after passing the final exam.
【9】
If you need to renew the date of your certificate, you can apply for renewing courses.
Please click 【Portfolio】and submit your application in 【Renew Courses】.
When you successfully applied, please follow the relevant instruction.